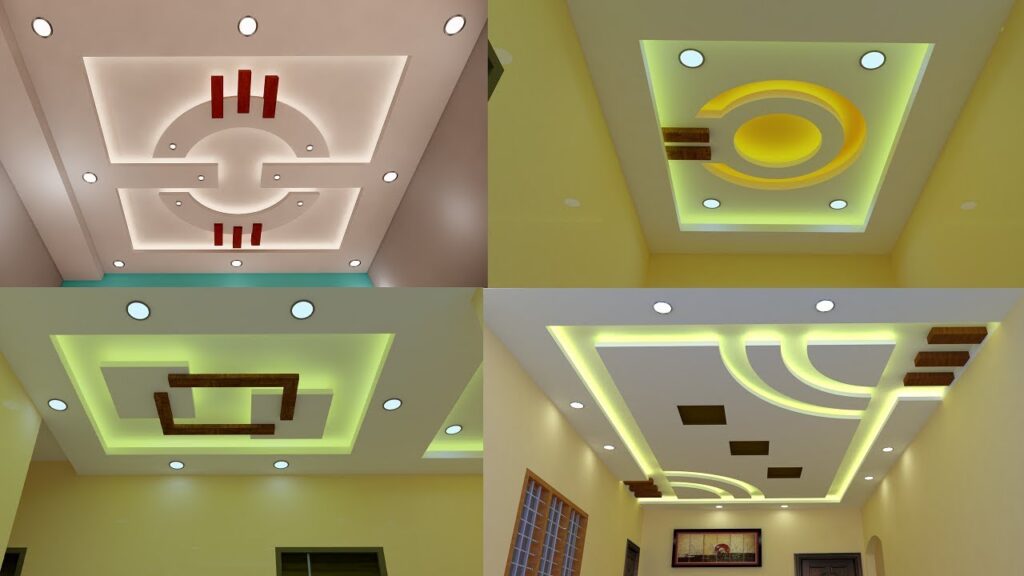 False Ceiling designs are usually made of wood, MDF, POP, Gypsum materials. We have set ourselves apart from other false ceiling design contractors in the market. We take pride in our quality assurance and track record of our ever lasting relationships with our esteemed customers. Our team is highly skilled and qualified to be able to carryout your plastering project with ease. Please feel free to contact us to find out how we can assist you. 
Gypsum board false ceiling
Gypsum wall board is easier to install and finish this project almost anywhere. It is preferred for interior applications and residential projects. It resists fire, moisture ad heat. Gypsum board false ceiling easily flexible in design and construction.
Grid false ceiling
Grid false ceiling is most commonly used in commercial office spaces and also known as T-Grid ceiling. Grid false ceiling tiles can be easy to maintain as you can removed and replaced for any sort of maintenance work.
Plaster of paris
Plaster pf paris is cheapest amongst all the false ceiling materials. It's surface can be painted and customised.
Plywood ceiling
Plywood ceiling  is made up of wood veneer. Plywood ceiling has more expensive, but can look very nice. Wood has allowed us to construct outstanding architecture and buildings. It can be mainly used for making furniture, wall partition, interior paneling,
false ceiling, doors, kitchen cabinets etc,,,.
Metal False Ceiling
It is made up of galavanised iron, steel, aluminium. These ceiling tiles can be removed and refixed easily after maintenance.
Wood False Ceiling
Wood false ceiling are generally made using hard wood, such as teakwood or MDF (Medium Density Fibre).