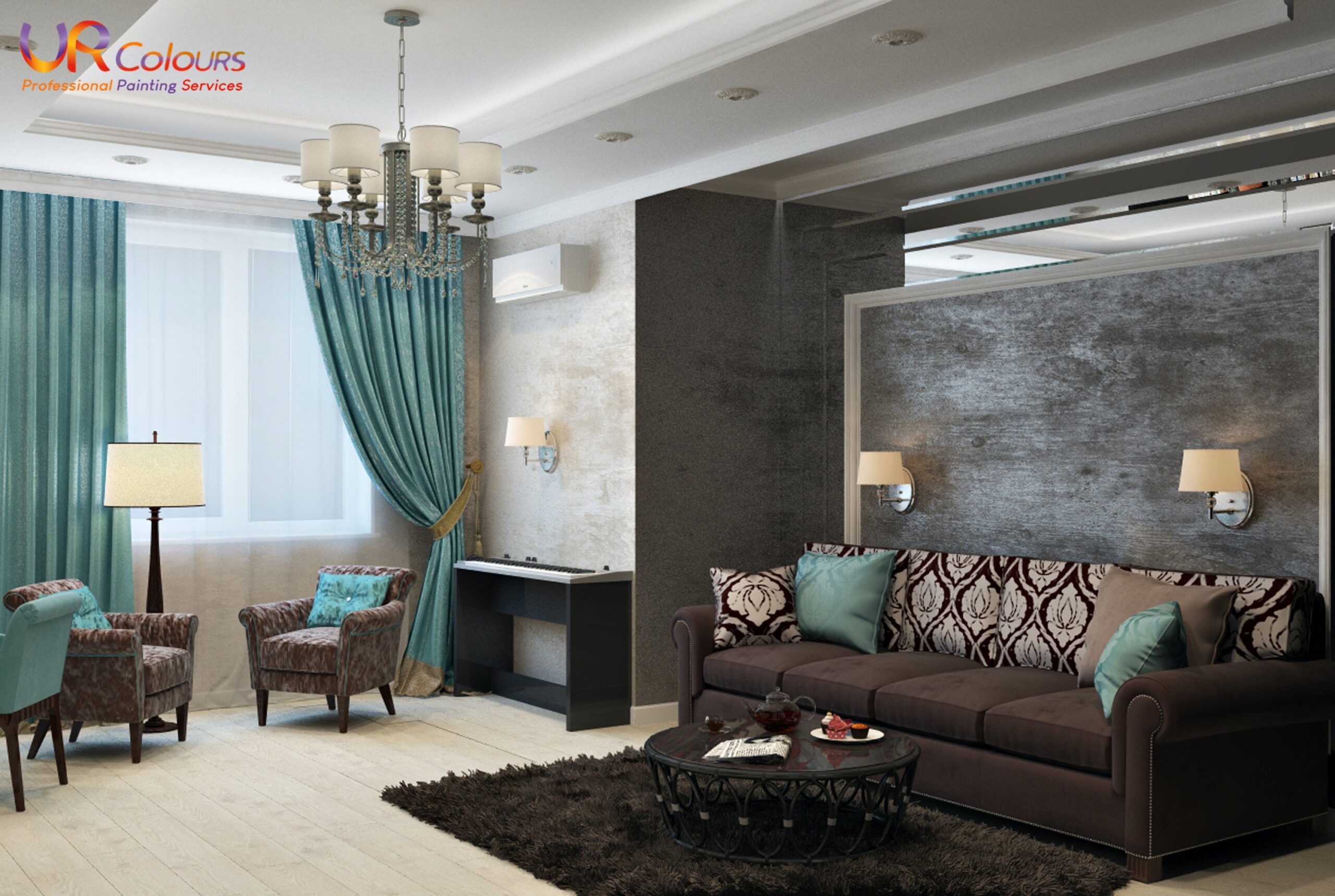 Interior Painting Services
Interior painting has become one of the most important factors in the field of interior design

. Interior painting can make your home look perfect. you can also embed your creativity in painting. Interior colours work well to create a calm and peaceful environment.
ur colours provide you best interior painting services in Hyderabad.
Exterior Painting Services
Exterior painting increases your home's appearance and looks beautiful. It protects from UV light, corrosion, damage of water etc. To enjoy the protracted paint life of your house. The major ingredients are binder and pigments. In a small measure, it also is the additives latex-based paints are generally used for outdoor painting like house walls and trim
Waterproofing
Waterproofing paint is the process of it goes on for stopping leakage of water.Waterproofing paint protects the wall from sun,water and dust.

 It is usually a type of cement+additives. Latex paint is generally preferable for waterproofing paints. waterproofing paint arranged for absorptive material and masonry area.
Stencil painting
Stencil painting used to create various patterns on walls, ceilings, floors etc. The stencil design technique is visual art

. Acrylic (matte) paints for stencil painting. Craft and Hobby stencils used for painting and decorating.
Geometric designs
Geometric patterns are a collection of shapes, repeating or altered to create a cohesive design.At its core, design is based on shapes. Geometric shapes design – with circles, triangles, squares, rectangles, and many other shapes
Royale designs
The Royale paints protect your walls against stains and weather damage. They have a powerful outer paint film. Royale Play is a co-polymer emulsion based paint for interior application. It will not run or sag on vertical surfaces. It is abrasion resistant, translucent, odourless, non-toxic, non-flammable and completely health and environment friendly.
Wallpaper Painting
Wallpaper painting is more durable. These are more cost-effective. These paints are running due to the long run as the return
of investment is more when compared to painting. When painting a room it is faster to install wallpaper usually wallpapers
make the process are more time-consuming.
Wood designs
Wood painting is less expensive as well as tarpaulin due to the regular changes in climatic evaporation. Making the wood expand
and contract. 

Latex primer paint is an excellent choice for wood painting semi-gloss paint is good to be wood painting because it gives you a polished surface than lower shimmer finishes and also it gives shine

.
Enamel painting
Paints are acrylic, water-based or oil-based.

These are generally called as solvent-based paints. Solvent-based paints called as oil-based paints

. Enamel paint generally refers to oil-based paint because these paints dry very hard. In house painting purpose, these are generally used for
doors, windows etc.